Our History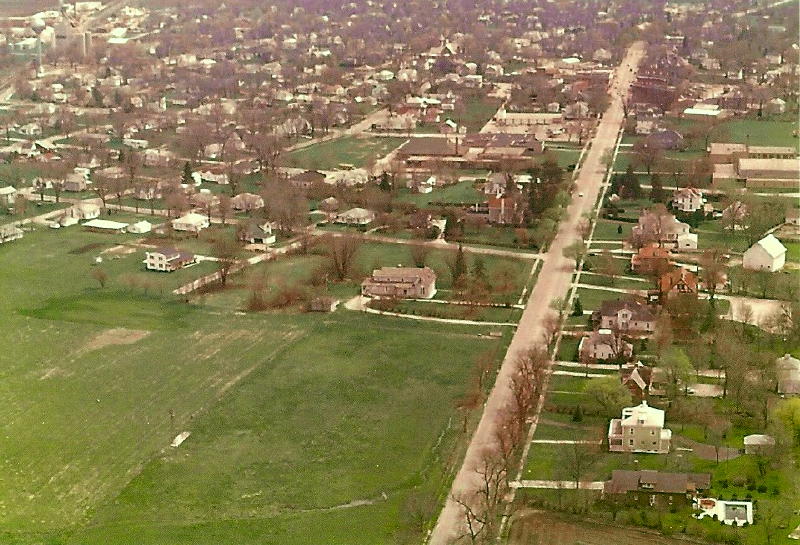 Rossville was incorporated as a village in August 1859. Rossville and Ross Township were named after Jacob Ross, a settler in the area. Rossville was originally named Liggett's Grove in honor of John Liggett who built a lodging house in 1829. Liggett's cabin was located on the Hubbard Trail, an early trading route established by Gordon Hubbard from Chicago to Danville. In 1833, this became the first state highway (now Illinois Route 1) and in 1914 was made part of the Dixie Highway. Rossville, IL. 60963, Vermilion County, located on Illinois Rte 1 (Dixie Highway) approx 100 miles south of Chicago, between Danville on the south and Hoopeston on the North. 2000 census population was 1217 and the 2010 census was 1331.
​Rossville's form of government is a President (Mayor) and Board of 6 Trustees, all elected for 4 year terms as well as the Village Clerk. The Treasurer is appointed by the Mayor as is the Police Chief, Zoning Board of Appeals, Planning commission, the Mayor also appoints the utility collector, public works superintendent and engineer, Building inspector, and Village Attorney.
Rossville owns it's own natural gas distribution system, water and sewer systems. It just completed building a new water treatment plant which removes various minerals as well as iron. Water is obtained from 2 wells, one 127' and the other 135'. Pumping capacity is 300 gpm and has a 150K gal elevated water sphere for storage and pressure.
​For insurance purposes the Village has a #4 ISO fire insurance rating which is excellent for a small rural community. It is serviced by the Rossville Area Fire Protection District which recently built a new $850K fire station at the north end of the Village.
​Rossville has a very fine active Historical Society and museum just west of the stop light in the former Ross Twp Building.
​The former RR depot was converted into a RR museum and both are wonderful places to bring the family.
​Rossville also has a very active organization called the "RCO", Rossville Community Organization. They sponsor various activities for the community during the year such as the "Christmas in the Village" which is a parade of beautiful decorated lighted floats, vehicles and other lighted entrees. The RCO also decorates Christman Park with lighted images, trees, fences etc. During most of the month of December, visitors drive thru the park with their parking lights only to see all the beauty created by the multitude of colored lights. They sponsor several other events during the year all of which are fun and very family oriented.
​​Rossville has it's own Grade School located on IL Rte 1 (Chicago St.) on the West side. The Rossville-Alvin High School was deactivated in 2006. Bismarck Henning & Rossville Alvin High Schools Coop and the students go to Bismarck Henning Rossville Alvin High School.